Youth Support Centre, Public Interest Incorporated Association
Youth Support Centre helps hikikomori participate in their community in various and tailor made way.

Division of enlightenment
Lectures on practical support of hikikomori
Mr. Tamaki Saito gives lectures based on his book "social hikikomori" (PHP publishing),
and we hold "family of hikikomori" gathering monthly.
Parents of hikikomori children can get advices particularly from the lecturer or
can communicate with other parents to try to find a breakthrough.
Since "social hikikomori" people tend to avoid communicating with their families,
the parents may not be able to understand what their children think and feel.
The lectures help parents understand why hikikomori happens and
remove their concerns or fears by communicating with others.
In our one-night two-day camps, Mr. Saito and other experts will provide deeper and
more personalized cares for both hikikomori children and their families.
Multiple families and the hikikomori children will get together in the camp,
and we encourage the families to share their concerns and problems with
other families so that they can view their own problems more objectively.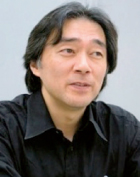 Puberty counseling programs
We offer programs to train counselors specialized for puberty and adolescence.
Well-experienced lecturers provide practical lectures useful to counsel their own advisees.
"Basic course" focuses on getting skills in interpersonal relationships and
training skills in counseling advisees.
"Researcher course" is designed to be a professional counselor specialized in adolescence.
One may be able to work as a counselor at "Clinic Kizuna" after completed "researcher course"