Youth Support Centre, Public Interest Incorporated Association
Youth Support Centre is supported by members like you.
By your supports and donations,
we could offer more services for the youth who have difficulties.
Please join us today as a member or an associate member, and consider donations.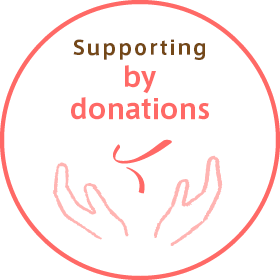 Your donations are very important for us to continue our projects such as supporting hikikomori and suicide prevention. We accept donations starting from 1,000 yen.
Please feel free to contact us since we also receive bequests under a person's will and inheritance donations.
Our news letters will be mailed to all donators to report our activities. Your donations are tax-deductible.
Payment method
♦ Donate via credit card
You may choose a frequency (
monthly
or
one-time
) and amount from ¥1,000 to ¥30,000.
*One-time: You will receive a receipt once the amount is charged.
*Monthly: You will receive a receipt of the previous year every January.
*Please contact us if you have any questions about receipts.
♦ Donate via bank account
Bank name: MIZUHO BANK, LTD.
SWIFT code, BIC code:MHCBJPJT
Branch Name: Ikebukuro Branch
Account Number:230-2179286
Beneficiary Name:Youth Support Centre

*Please contact us if you need a receipt.