Youth Support Centre, Public Interest Incorporated Association
Youth Support Centre is supported by members like you.
By your supports and donations,
we could offer more services for the youth who have difficulties.
Please join us today as a member or an associate member, and consider donations.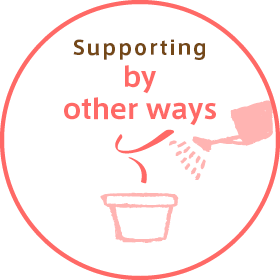 ♦ Donating items
We need many items to manage various activities and programs.
Not only brand-new items, we also appreciate donations of used items; electronics such as computers and printers, furniture or sports equipment like balls or rackets.
Please kindly let us know if you have those items that you can donate to us.
♦ Helping as a volunteer
We welcome volunteers to support our activities.
Please feel free to contact us if you are interested in our projects and could come the center regularly.
A volunteer will help to coordinate lectures or other events, to work in our office, and to distribute flyers and brochures.
♦ Donating postcards
Are there any postcards or postal stamps that you will not use in the future?
If you donate postcards written mistakenly or un-used postal stamps, we would like to use them in our activities.
Please kindly mail them to;
Youth Support Centre c/o Post cards
Sangencho-bldg. 102, 4-5-8 Kohinata,
Bunkyo-ku, Tokyo 112-0006